Event box
Date:
Saturday, April 20, 2019
Categories:
Adults, All Ages, Author Events, Special Event
Just in time to start planning your spring hikes: the new 2019, full-color, 3rd edition of the popular title 60 Hikes within 60 Miles: Albuquerque. With Albuquerque's wonderful climate and spectacular setting, there is no city in the country that can match us for outdoor recreation. Join author David Ryan as he takes you to many of the spectacular places our area has to offer. Hiking destinations range from world class locations, the high country, and the remote desert. His pictures will take in spectacular views and venture through incredible landscapes.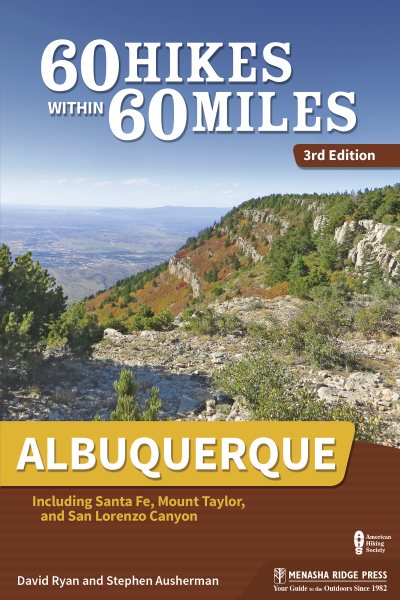 Juan Tabo Library
Extra info
Upcoming Library Events
at all branches